Ainslie were able to win the Grand Finals in both the First Grade and the Second Grade.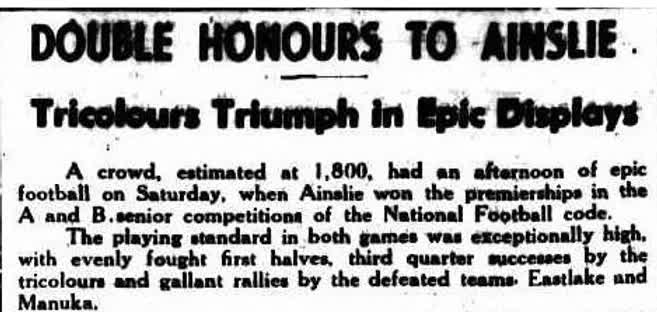 Headlines in the Canberra Times 22 September 1947.
Ainslie defeated Eastlake in the 1947 Grand Final. Eastlake led by 9 points at half time but Ainslie kicked 7 goals to 1 in the third quarter to take charge of the game. Ainslie ended up winning the game by 28 points.
Final score: Ainslie 15.9-99 def Eastlake 9.17-71
Best for Ainslie: Tom Evans, Bruce Whatman, Cleary, Griffiths
Mulligan kicked 5 goals.
1947 Ainslie Second Grade Premiership Team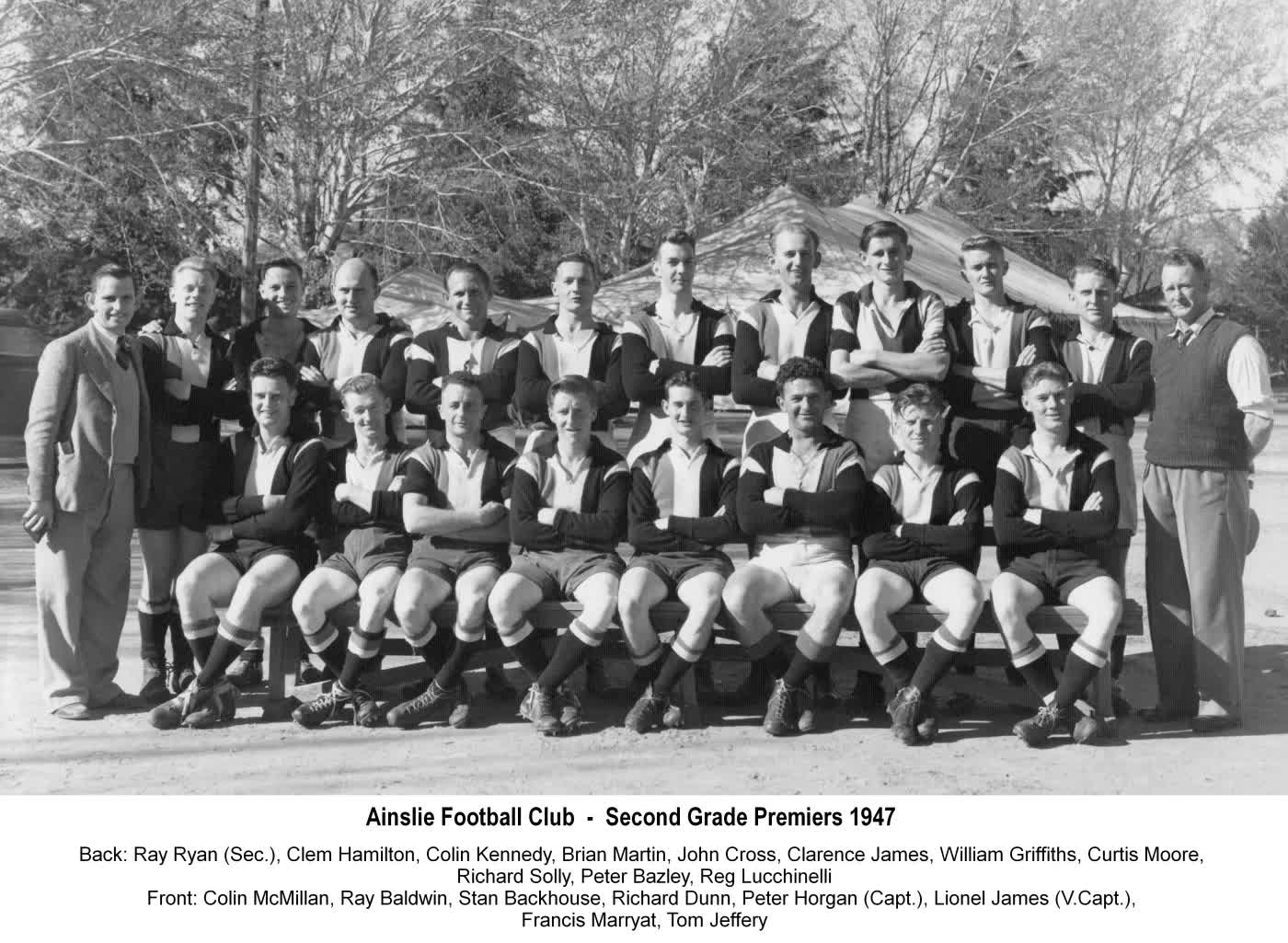 Ainslie Second Grade defeated Manuka by 29 points to win the 1947 Premiership.
Final score: Ainslie 13.12-90 def Manuka 8.13-61
Best for Ainslie were Horgan, Solly, Griffiths, C. James, L James and Martin.  Lionel James kicked 6 goals.
Club Awards
First Grade
Beat & Fairest: Bob Furler and Alan Stevens
Most Consistent: Bob Bloomfield
Most Improved: Bruce Whatman
Best Utility: Bob Boorn
Best Club Man: Lorence Thompson
Most Determined and Intelligent Player: John Cleary
Best Player in Second Grade Grand Final: Col Kennedy
Intermediates
Best & Fairest: Neville Cleary
Most Consistent: Tom Moore
Most Improved: Len Trembath
Best Club Man: Max Griffiths