Ainslie Finished the home and away season on top of the table with 14 wins and 2 narrow losses and a percentage of 225%.
In the Second Semi-Final Ainslie defeated Eastlake by 24 points, 16.13-109 to 13.7-85.
Goal kickers: K Williams 5, J Loftus 4, A Hawke 2, Hincksman 1, D Ross 1, P Platt 1, R Donnellan 1
Ainslie played Eastlake in the Grand Final on 15 September 1958 at Manuka Oval before a crowd of 4000.
Final score was Ainslie 20.12-132 to Eastlake 9.7-61.
Goal kickers: P Platt 7, J Loftus 5, K Williams 2, A Hawke 2, B Browning 2, R Donnellan 1, B Hinksman 1.
The Awards for First Grade were:
Best & Fairest: John Loftus
Most Consistent: Ken Williams
Most Improved: David Reid
The Second Grade finished the home and away season in second place but were defeated in the Second Semi Final by Eastlake and then in the Preliminary Final by Manuka to finish in third place.
The Second Grade Captain was Tom Moore, with Vice-Captain Barry McCabe and Charlie Mitchell the Manager.
The Awards for Second Grade were:
Best & Fairest: Jonathon Webb
Most Consistent: J Barry McCabe
Most Improved: John Davis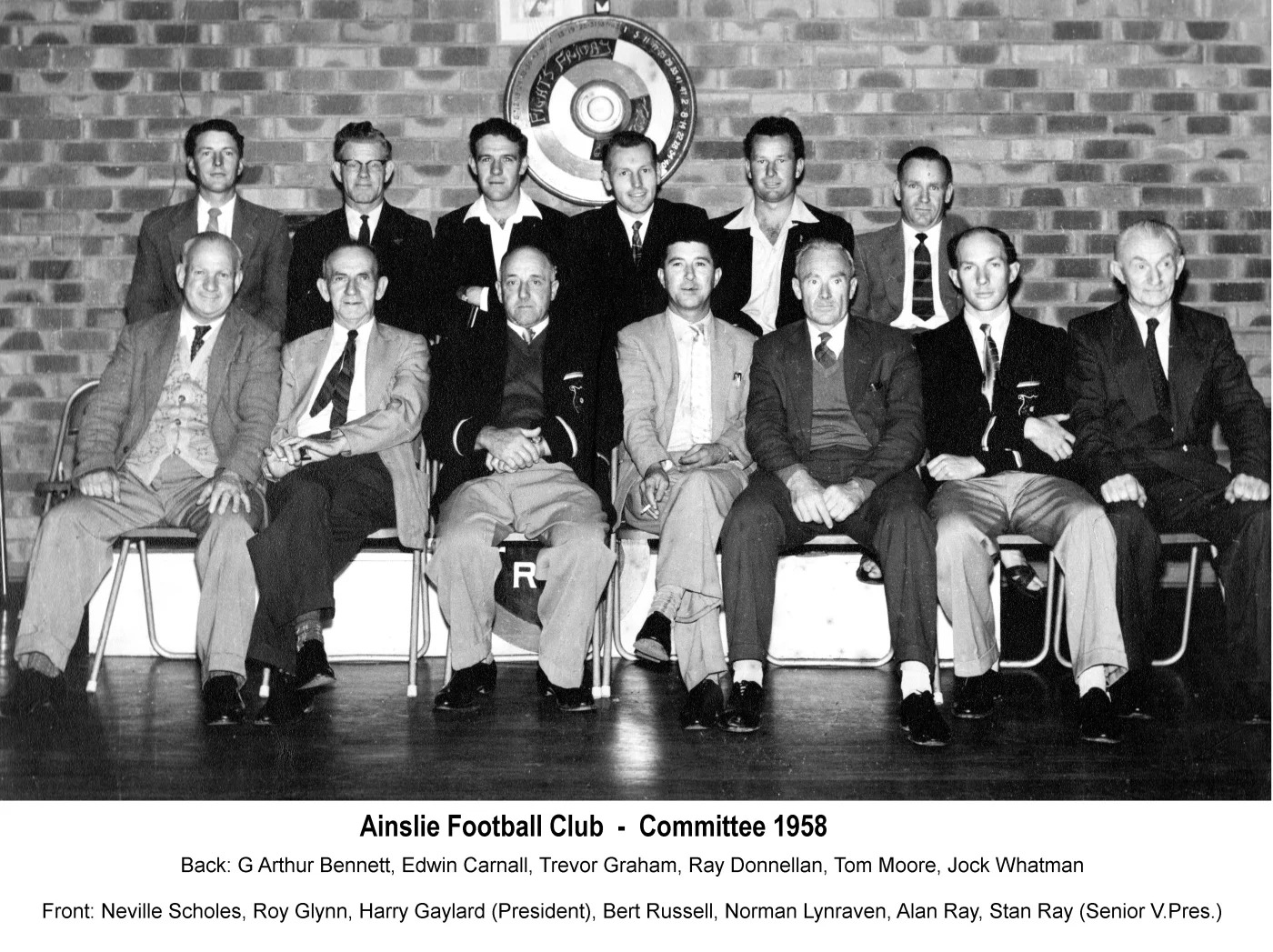 The Ainslie Intermediate Grade played in the Grand Final but were beaten. The Coach was Tom Moore, Captain J Robbie and Vice Captain R Jordan.
Intermediate Grade Awards were:
Best & Fairest: Barry Kershaw
Most Consistent: R Jordan
Most Improved: V Murrell