Ainslie appointed Andrew Bishop on a 2 year term as Coach of Ainslie First Grade. This followed the sacking of Brett Knowles at the end of the 2005 season.
Ainslie First Grade finished in fourth position after the home and away games. Ainslie defeated Tuggeranong in the round 18 game by 11 points to secure fourth position.
Ainslie played Eastlake in the First Semi-Final but were defeated by 70 points to finish fourth.
Final score: Ainslie 7.7-49 def by Eastlake 18.11-119
Goal kickers for Ainslie: J Kavanagh 2, B Neely 2, N Greatz 1, D Jackson 1, B Sheehan 1
Best: J Kavanagh, B Neely, A Harris, S Austin, T Pulford
James Kavanagh was AFL Canberra leading goal kicker in First Grade with 81 goals.
Todd Pulford broke the Ainslie Club record playing his 226th games during the season and finishing on 236 games before retiring at the end of 2006.
Billy Neely was runner up in the Mulrooney Medal.
Four players were selected to play Representative football for ACT, Shaune Austin, Matthew Barber, Stafford Cooper, Billy Neely.  Billy Neely was selected in the 2006 All-Australian Country Team.
Stafford Cooper, James Kavanagh and Billy Neely were selected in the AFL Canberra Team of the Year.
Coach: Andrew Bishop
Ass. Coach: Billy Neely
Manager: Geoff Harders
2006-Ainslie Second Grade Team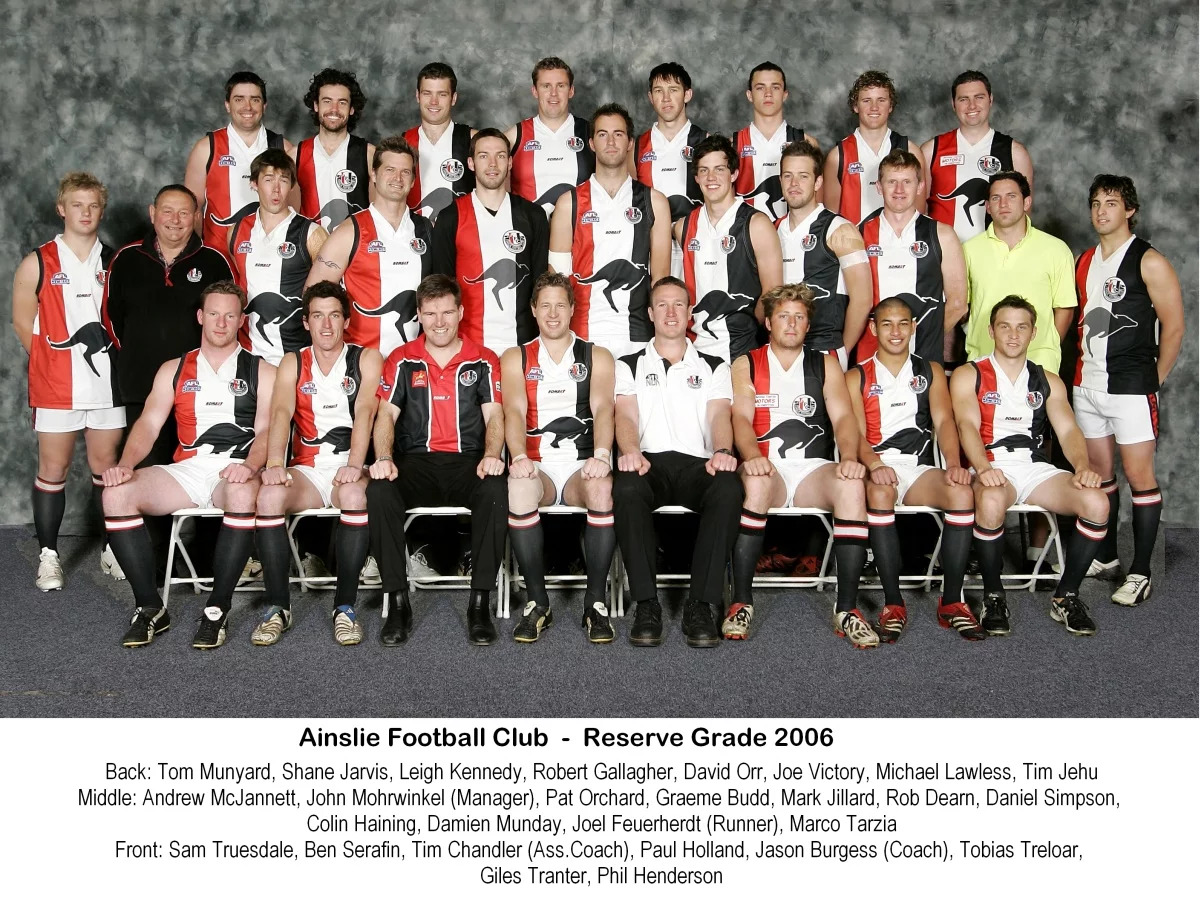 Coach: Jason Burgess
Ass. Coach: Tim Chandler
Captain: Paul Holland
Manager: John Mohrwinkel
2006-Ainslie Under 18 Team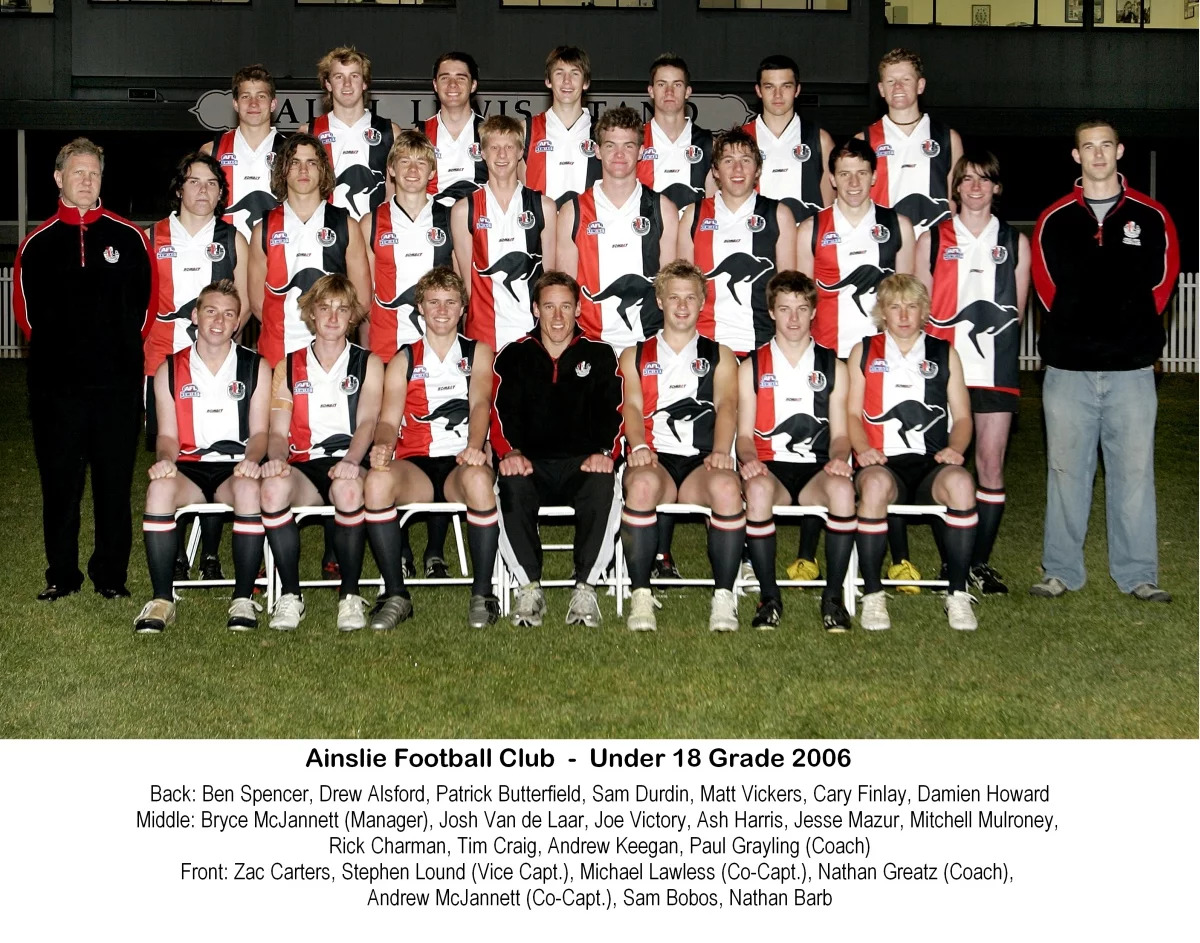 2006-Ainslie Third Grade Team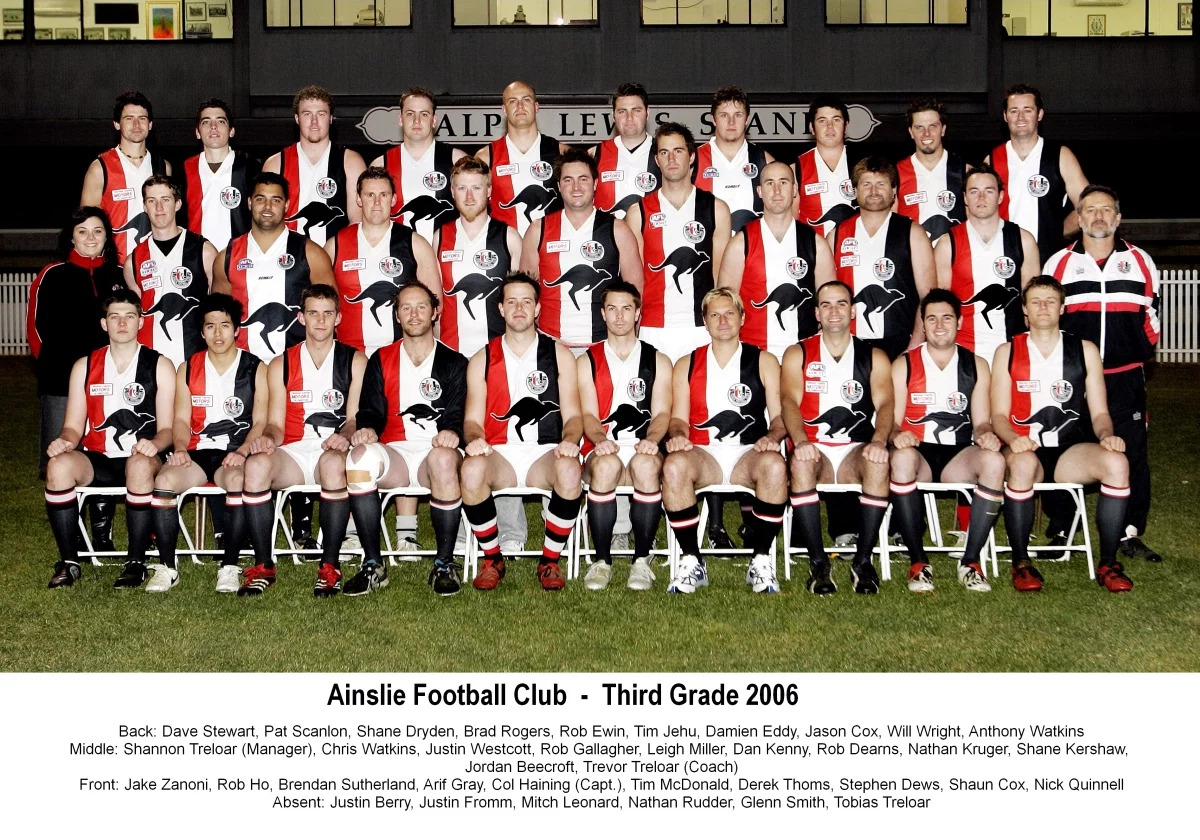 2006-Ainslie Women's Team