The Ainslie Football Club would like to acknowledge the passing of Alan Foskett OAM.
Alan had begun his involvement with the Ainslie Football Club as a player in 1951 and finished his football career in 1954. In addition to playing, Alan was also part of a group that volunteered to construct the Harry Gaylard Pavilion at Alan Ray Oval over 58 weekends throughout 1951 and 1952.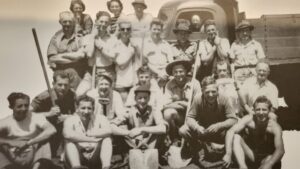 A lifelong cricket enthusiast, Alan played cricket for Ainslie when we had a team and wrote numerous books on cricket in Canberra and Queanbeyan. Alan was a longtime regular at Ainslie Veterans' Lunches and loved catching with his old footy mates.
Alan was a prolific historian of Canberra and the surrounding region, publishing over 30 books during his lifetime covering a broad range of topics. To coincide with Ainslie's 80th-anniversary celebrations, the club approached Alan to prepare a history of the Ainslie Football Club. His resulting work, A Capital Achievement: Ainslie-Canberra's Premier Australian Football Club, is a thoroughly researched and expertly compiled record of the Ainslie Football Club and its role in the Canberra community. In 2009, Alan was awarded the Medal for the Order of Australia for his service to the Canberra community through local history preservation and documentation.
The Ainslie Football Club owes gratitude to Alan for contributing to the club as a player, volunteer, veteran, and historian. We extend our deepest sympathies to Alan's family during this difficult time.